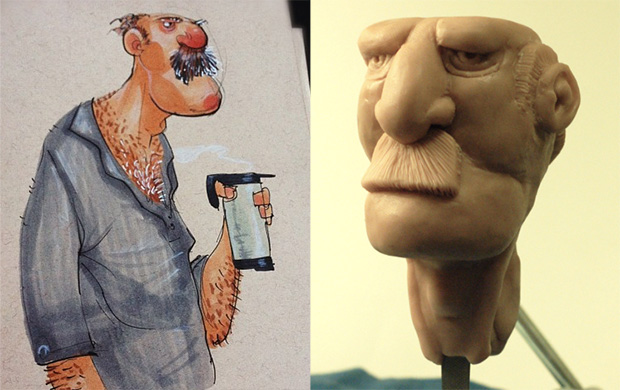 Check out my first experiment with the wonder substance: super sculpey. It's pretty great, the medium that is. I also do very much like the model too. It's 3.5 inches tall. Who knew that when working in the real world there isn't a means to control symmetry or undo any action of heavy fingers.
The concept was by Brett Bean.
Production Stills
Observe My High Tech Production Stage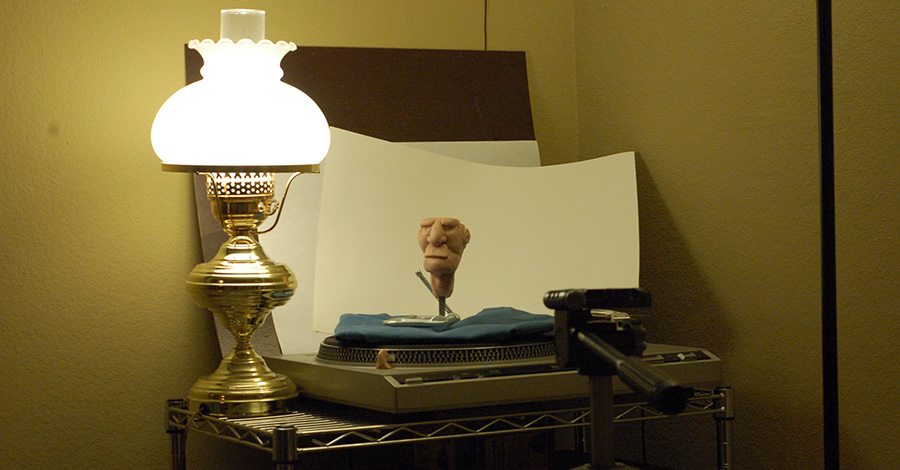 I think I'll focus on more digital sculpture for the time being, but I'm happy I got my hands dirty like they used to. Thanks to Tyler for lending his camera. I took just as many pictures of Wendy as I did of the sculpt.
The Eyes That Were HDRI Maps